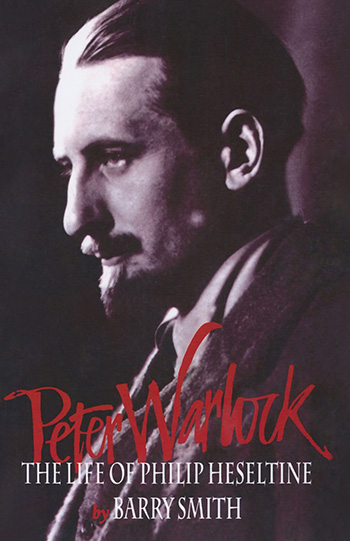 Peter Warlock: The Life of Philip Heseltine
By Barry Smith
Peter Warlock (Philip Heseltine) is without doubt one of the most fascinating and most enigmatic of all twentieth-century composers. Born in 1894 into a well-to-do London family and educated at Eton, he dropped out of Oxford and was swept into a reckless and at times irresponsible life in London's Bohemia.
Set in the uncertain years after the first World War, this story tells of a brilliant, yet unhappy young man, a sensitive song-writer of remarkable genius, a witty and caustic critic, a rare scholar of early music, and a friend of some of the leading figures of the day, including Frederick Delius, Bernard van Dieren, D.H. Lawrence, Augustus John, Jacob Epstein, Constant Lambert, and William Walton. It tells of his dangerous involvement in the occult and its disturbing and long-lasting effects, of his passionate loves and hates, and of dramas of intrigue and mystery, all of which end on a cold winter's morning in 1930 in a gas-filled flat in Chelsea.
This is the first major biographical study of the composer to appear since Cecil Gray's memoir, which appeared soon after Warlock's death when too many of the central characters were still alive for the real, frequently outrageous, story to be told. Using new and often controversial material only recently available, Barry Smith attempts here to give a complete account of the man, the composer, writer, and scholar.
Review
"Published in 1994, the centenary of Heseltine's birth, this book is only the second major and authoritative work on the subject of this controversial figure. The first one by Warlock's friend and some time companion Cecil Gray, has been out of print for many years.
Published by Oxford University Press, this is an extremely well researched work. Warlock scholars are recommended to add this book to their small but unique collection of literature pertaining to a figure (in the musical sense) of inimitable quality. Hardback and Paperback now available."
By Richard Valentine
---
Buy from: Amazon
Share This Story